Renowned International Thought Leaders Speaking on the Most Important Topics in Computing Today
ACM Speakers represent a broad range of companies, colleges and universities, including: IBM, Microsoft, BBN Technologies, Raytheon, Sony Pictures Imageworks, Lawrence Livermore National Laboratory, Siemens Information Systems, Stanford University, Carnegie Mellon, University of British Columbia, Georgia Tech, UCLA, McGill University, Tsinghua University and many more.
The ACM Distinguished Speaker Program Is an Excellent Solution
Corporations – Educate your technical staff, ramp up the knowledge of your team, and give your employees the opportunity to have their questions answered by experts in their field.
Colleges & Universities – Expand the knowledge base of your students with exciting lectures and the chance to engage with a computing professional in their desired field of expertise.
Event & Conference Planners – Use the ACM's Distinguished Speakers to help find compelling speakers for your next conference and reduce your costs in the process.
ACM Local Chapters – Boost attendance at your meetings with live talks by ACM Speakers and keep your chapter members informed of the latest industry findings.
Topics for Every Interest
Over 400 lectures are available from more than 125 speakers with topics covering Software Engineering, High Performance Computing, Human Computer Interaction, Artificial Intelligence, Gaming, Mobile Computing, and dozens more.
Meet Featured ACM Distinguished Speaker Cristina Conati
Cristina Conati is a Professor of Computer Science at the University of British Columbia. She is an associate editor for the Journal of User Modeling and User Adapted Interaction, ACM Transactions on Intelligent Interactive Systems, IEEE Transactions on Affective Computing, and the Journal of Artificial Intelligence in Education. She served as President of the Association for the Advancement of Affective Computing, as well as Program or Conference Chair for several international conferences including User Modeling, Adaptation and Personalization, ACM Intelligent User Interfaces, and AI in Education.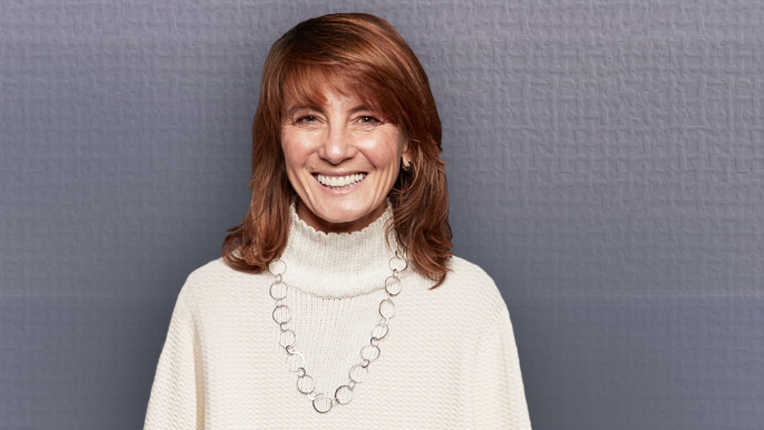 See ACM Distinguished Speakers in Action
ACM Distinguished Speaker lectures can turn your event into a dynamic and informative experience that your guests are sure to remember and learn from. View photos from talks by the renowned international thought leaders from ACM's Distinguished Speaker program on the most important topics in computing today at a variety of venues around the world.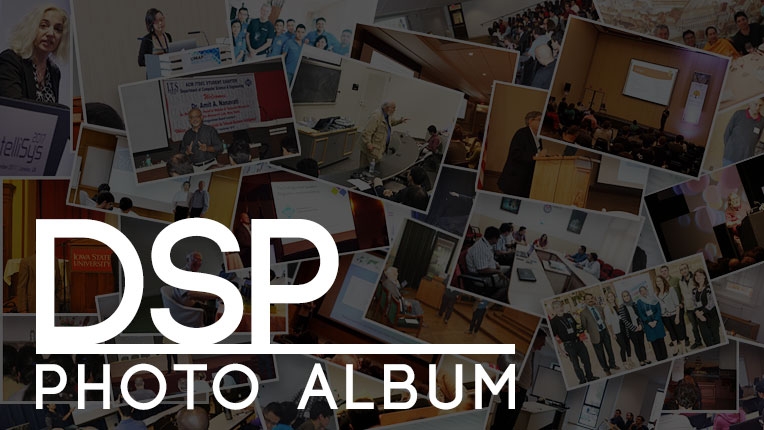 The ACM India Eminent Speaker Program (ESP) provides local ACM professional and student chapters in India with direct access to top technology leaders and innovators who will give talks on issues that are important to the computing community.
Get Involved!
Become an ACM Distinguished Speaker! Nominate yourself or a colleague.
Browse by Topic, Speaker or Country
Computing Topic

Architecture, Embedded Systems and Electronics, Robotics
Artificial Intelligence, Machine Learning, Computer Vision, Natural language processing
Human Computer Interaction
Information Systems, Search, Information Retrieval, Database Systems, Data Mining, Data Science
Security and Privacy
Society and the Computing Profession
Web, Mobile and Multimedia Technologies

Speakers By Name

Syed Hassan Ahmed Statesboro, GA, United States
Dorian C Arnold Atlanta, GA, United States
Lora Aroyo New York City, NY, United States
Sören Auer Leipzig, Germany
Todd Michael Austin Ann Arbor, MI, United States
Ricardo Baeza-Yates Palo Alto, CA, United States
David H Bailey Alamo, CA, United States
Brian A. Barsky Berkeley, CA, United States
Salman A Baset New York, NY, United States
Kaveh Bazargan Tehran, Iran
Michel Beaudouin-Lafon Orsay Cedex, France
Steve D Benford Nottingham, United Kingdom
Regina Bernhaupt France
Indrajit Bhattacharya Kolkata, India
Debnath Bhattacharyya Visakhapatnam, India
Siddhartha Bhattacharyya Ostrava, Czech Republic
Swarup Bhunia Gainesville, FL, United States
Albert Bifet Paris, France
Mark Billinghurst Auckland, New Zealand
Ann Blandford London, United Kingdom
Christophe Bobda Fayetteville, AR, United States
Athman Bouguettaya Sydney, NSW, Australia
Stephen Brewster Glasgow, United Kingdom
Michael Bronstein Lugano, Switzerland
Stefan Bruckner Bergen, Norway
Erik Brunvand UT, United States
Syed Ahmad Chan Bukhari CT, United States
Margaret Burnett Corvallis, OR, United States
Tracy K Camp CO, United States
Marie-Paule Cani Paris Saclay, France
Amlan Chakrabarti Kolkata, India
Deming Chen Urbana, IL, United States
Li Chen Washington, DC, United States
Alain Chesnais Toronto, ON, Canada
Keith Cheverst Lancaster, UNK, United Kingdom
Luca Chittaro Udine, Italy
Elizabeth Churchill Mountain View, CA, United States
Cristina Conati Vancouver, BC, Canada
Dipankar Dasgupta Memphis, TN, United States
Gargi Banerjee Dasgupta Bangalore, India
Kerstin Dautenhahn Hatfield, United Kingdom
Gianluca Demartini Queensland, Australia
Tassos Dimitriou Athens, Greece
Falko Dressler Paderborn, Germany
George Drettakis Sophia-Antipolis, France
Henry Duh Melbourne, VIC, Australia
Josiah Dykstra Severn, MD, United States
Chuck Easttom Plano, TX, United States
Arvind Easwaran Singapore, Singapore
Waleed Ejaz Kamloops, BC, Canada
Panagiota Fatourou Heraklion, Greece
Gabor Fichtinger Kingston, ON, Canada
Robert James Fine Washington, DC, United States
Charlie Fink New York, NY, United States
Sebastian Fischmeister Waterloo, Ontario, Canada
Geraldine Fitzpatrick Vienna, Austria
Marcus Foth Brisbane, QLD, Australia
João Portela Gama Porto, Portugal
Silvia Giordano MANNO ,TI, Switzerland
Jennifer Golbeck College Park, MD, United States
Eduard Gröller Vienna, Austria
Michael Gschwind Yorktown Heights, NY, United States
Diego Gutierrez Zaragoza, Spain
Gururaj H L Mysuru, India
Laura M Haas San Jose, CA, United States
Haitham S Hamza Giza, Egypt
Qi Han Golden, CO, United States
Vicki L Hanson Dundee, United Kingdom
James A Hendler Troy, NY, United States
James D Herbsleb Pittsburgh, PA, United States
Tsung-Yi Ho Hsinchu, Taiwan
Shiyan Hu Essex, United Kingdom
Yu Hua Wuhan, China
Rasheed Hussain Innopolis, Russian Federation
Kristina Höök Stockholm, Sweden
Panos Ipeirotis New York, NY, United States
Seiji Isotani Sao Carlos - SP, Brazil
Letizia Jaccheri Trondheim, Norway
Dharm Singh Jat Windhoek, AR, Namibia
Scott Jenson Mountain View, CA, United States
Nigel W John Chester, United Kingdom
Matt Jones Swansea, United Kingdom
Joaquim A Jorge Lisboa, Portugal
Min-Yen Kan Singapore, Singapore
Salil Kanhere Sydney, NSW, Australia
Burak Kantarci Ottawa, ON, Canada
Uri Kartoun Cambridge, MA, United States
David J Kasik Sammamish, WA, United States
John Kaufhold Arlington, VA, United States
Benjamin Kenwright Edinburgh, United Kingdom
Samee U Khan Fargo, ND, United States
Christoph Kirsch Salzburg, Austria
Leif Kobbelt Aachen, Germany
Fernando Koch NY, United States
Sven Koenig Los Angeles, CA, United States
Andy P Koronios Adelaide, Australia
Anis Koubaa Riyadh, Saudi Arabia
Georgia Koutrika Athens, Greece
Tsvi Kuflik Haifa, Israel
Ponnurangam Kumaraguru New Delhi, India
Ashish Kundu San Jose, CA, United States
Masaaki Kurosu Tokyo, Japan
Effie Lai-Chong Law Leicester, United Kingdom
Perry Victor Lea Boise, ID, United States
Dongwon Lee State College, PA, United States
Jysoo Lee Daejeon, Republic of Korea
Dirk Lewandowski Hamburg, Germany
Hai Li Durham, NC, United States
Shipeng Li Beijing, China
Shaoshan Liu Fremont, CA, United States
Chenyang Lu Clayton, MO, United States
Yung-Hsiang Lu West Lafayette, IN, United States
Jian Ma Pittsburgh, PA, United States
Sanjay Kumar Madria Rolla, MO, United States
Lauren Maffeo Bethesda, MD, United States
Aditi Majumder Irvine, CA, United States
Panos Markopoulos Eindhoven, Netherlands
Oge Marques Boca Raton, FL, United States
Jeanna N Matthews Potsdam, NY, United States
Beverly May Brooklyn, NY, United States
John McCarthy Cork, Ireland
Varun G Menon Kochi, Kerala, India
Prabhat Mishra Gainesville, FL, United States
Niloy J Mitra London, United Kingdom
Jacquelyn F Morie Los Angeles, CA, United States
Animesh Mukherjee Kharagpur, India
Shahid Mumtaz AVEIRO, Portugal
Luca Muscariello Paris, France
Ramasuri Narayanam Bangalore, India
Anand Nayyar Da Nang, Viet Nam
James F. O'Brien Berkeley, CA, United States
Zoran Obradovic Philadelphia, PA, United States
Miguel Otaduy Madrid, Spain
Renato Pajarola Zurich, Switzerland
Phillippe Palanque Toulouse, Cedex, France
Sharath Pankanti Yorktown Heights, NY, United States
Gyana R Parija New Delhi, India
Fabio Paterno Pisa, Italy
Jon G Peddie Tiburon, CA, United States
Vishnu S Pendyala San Jose, CA, United States
Philip Pong Hong Kong, Hong Kong
Pearl Pu Preverenges, Switzerland
Aaron Quigley St. Andrews, Scotland Uk
Mohammad Sohel Rahman Dhaka, Bangladesh
Shrisha Rao Bangalore, India
Erik Reinhard Bazouges Sous Hede, France
Peter Robinson Cambridge, United Kingdom
Abhishek Roy San Francisco, United States
Abhik Roychoudhury Singapore, Singapore
Andrzej Rucinski Strafford, NH, United States
Sherif Sakr Riyadh, Saudi Arabia
Hanan Samet College Park, MD, United States
Jibonananda Sanyal Oak Ridge, TN, United States
Eunice R Sari Perth, Australia
Theo Schlossnagle Fulton, MD, United States
Johannes Schöning Bremen, Germany
Marc Shapiro Paris, France
Xipeng Shen Raleigh, NC, United States
Seth Shostak Mountain View, CA, United States
Sandeep K Shukla Kanpur, India
Biplab Sikdar Singapore, Singapore
Dhananjay Singh Seoul, Republic of Korea
Karan Singh Toronto, ON, Canada
G R Sinha Mandalay, Myanmar
Yan Solihin Orlando, FL, United States
Leonel Sousa INESC-ID, Rua Alves Redol, 9, Portugal
Biplav Srivastava Yorktown Heights, NY, United States
Richard Stallman Boston, MA, United States
David G. Stork Sunnyvale, CA, United States
Venkat Subramaniam Broomfield, CO, United States
Shan Suthaharan Greensboro, NC, United States
Pradeep Kumar TS Chennai, India
Ranjith Tharayil Bangalore, India
Aida Todri-Sanial Montpellier, France
André Tricot Toulouse, France
Paolo Trunfio Rende, Italy
Jean Vanderdonckt Louvain-La-Neuve, Belgium
Sundar Vedantham Allentown, PA, United States
Arun Vishwanath Melbourne, VIC, Australia
Michalis Vlachos Rueschlikon, Switzerland
Ellen M Voorhees Gaithersburg, MD, United States
Juan Pablo Wachs West Lafayette, IN, United States
Toby Walsh Kensington, NSW, Australia
Wan Abdul Rahim Bin Wan Mohd Isa Shah Alam, Malaysia
Ingmar G Weber Doha, Qatar
Edgar Weippl Vienna, Austria
Bebo White San Francisco, CA, United States
Ka-Chun Wong Kowloon Tong, Hong Kong
Tao Xie Raleigh, IL, United States
Changsheng Xu Beijing, China
Moustafa A Youssef New Borg Elarab City, Alexandria, Egypt
Demetrios Zeinalipour-Yazti Nicosia, Cyprus
Kang Zhang Richardson, TX, United States
Hao Zhang Burnaby, BC, Canada
Ping Zhang Columbus, OH, United States
Susan M Zvacek Castle Rock, CO, United States

Country

Australia
Bangladesh
Belgium
Brazil
China
Cyprus
Czech Republic
France
Germany
Greece
Hong Kong
Iran
Ireland
Israel
Italy
Japan
Malaysia
Myanmar
Namibia
Netherlands
New Zealand
Norway
Portugal
Russian Federation
Saudi Arabia
Scotland Uk
Spain
Sweden
Taiwan
United Kingdom
Viet Nam