ACM is the world's largest educational and scientific computing society uniting the world's computing educators, researchers and professionals to inspire dialogue, share resources and address the field's challenges. ACM strengthens the profession's collective voice through strong leadership, promotion of the highest standards, and recognition of technical excellence. ACM supports the professional growth of its members by providing opportunities for life-long learning, career development, and professional networking.
Guiding Principles
ACM adheres to a Constitution, Bylaws, and Code of Ethics and Professional Conduct.
Activities
ACM carries out its mission through conferences, publications, educational programs, public awareness activities, and special interest groups. It sponsors over 170 conferences annually, for professionals pursuing computer graphics (SIGGRAPH); data communications (SIGCOMM); mobile computing (SIGMOBILE); knowledge discovery and data mining (KDD); software engineering (SIGSOFT); high performance computing (SC); human computer interaction (SIGCHI); object-oriented programming (SPLASH); and computer and communications security (CCS).
Organization Structure
ACM's more than 100,000 members come from industry, academia and government institutions around the world. Through its membership, volunteers serve on various ACM boards, committees, and task forces that comprise ACM's governing structure.
Officers and Staff
ACM is governed by elected officers and a headquarters staff.
Publications
ACM publishes, distributes and archives more than 50 publications that provide original research and first-hand perspectives from the world's leading thinkers in computing and information technologies. They include: Communications of the ACM, featuring as contributors some of the most knowledgeable and respected people in the field; ACM Queue, a website for practicing computing professionals; MemberNet, about the world of ACM and beyond; XRDS, ACM's student magazine; and IX Interactions, for human and computer interaction. ACM's web-based publications include ACM Computers in Entertainment, covering entertainment technologies; ACM TechNews, a news digest for busy IT professionals; ACM CareerNews email digest on computing careers; Ubiquity, a magazine and forum for in-depth analysis on IT issues; and eLearn, tracking developments in distance learning.
ACM Digital Library
The ACM Digital Library is a comprehensive collection of ACM publications online, including a 60+year archive of over 50 ACM journals, magazines, and peer-reviewed articles as well as ACM conference proceedings and ACM SIG newsletters. It contains over 2 million pages of text, with full-text articles from ACM publications dating back to the 1950s, and third-party content with selected archives. The DL also provides access to more than 1.8 million bibliographic sources and citations from computing books, journals, proceedings and theses beyond ACM's proprietary literature. The ACM Digital Library enables users to create their own bookshelf within the library, to organize, store and share articles of interest, and to build annotated and sequenced bibliographies for future reference.
Special Interest Groups
ACM's Special Interest Groups (SIGs) address the varied needs of today's IT and computing professionals, including computer graphics, human interfaces, artificial intelligence, data mining, mobile communications, computer education, software engineering, and programming language. Each SIG is organized around specific activities that best serve its practitioner and research-based constituencies. Many SIGs sponsor leading conferences and workshops, produce newsletters and publications, and support email forums for information exchange.
Awards
Among the honors that ACM bestows each year are the A.M. Turing Award (called the "Nobel Prize of Computing" by Wired magazine); ACM-Infosys Foundation Award in the Computing Sciences for contributions to a contemporary innovation; Grace Murray Hopper Award for young computer professionals; Paris Kanellakis Theory and Practice Award; Karl V. Karlstrom Outstanding Educator Award; and Allen Newell Award honoring contributions that bridge computer science and other disciplines.
Publish Your Work
Publishing your work with ACM is easier than ever. Find the most appropriate venues for your research. ACM's prestigious conferences and journals are seeking top-quality papers in all areas of computing and IT.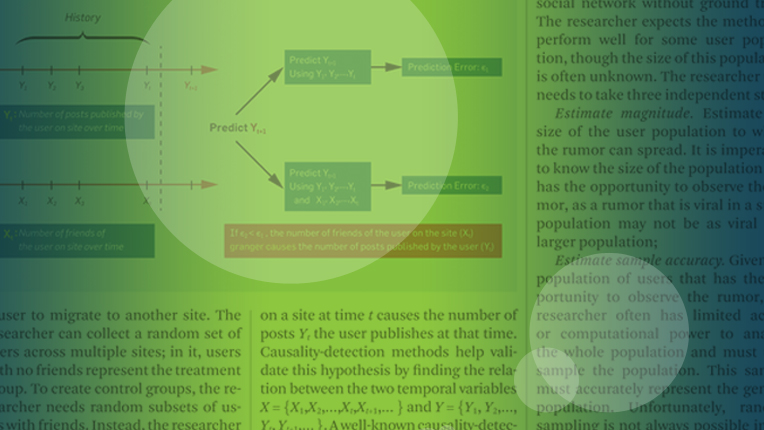 The ACM Conference on Computer-Supported Cooperative Work and Social Computing is the premier venue for presenting research in the design and use of technologies that affect groups, organizations, communities, and networks. Keynote speakers are Google Data Editor Simon Rogers and Instagram Co-founder Mike Krieger.
Why I Belong to ACM
Hear from Brian Cantrill, vice president of engineering at Joyent, Ben Fried chief information officer at Google, and Theo Schlossnagle, OmniTI founder on why they are members of ACM.