ACM-W – Supporting, Celebrating, and Advocating for Women in Computing
ACM-W supports, celebrates, and advocates internationally for the full engagement of women in all aspects of the computing field. It provides a wide range of programs and services to ACM members and works in the larger community to raise awareness of the opportunities available to women in computer science and advance the contributions of technical women. ACM-W also seeks to promote new ways for the next generation of women to face today's challenges, increase participation of women in senior-level positions at ACM, and provide a platform for sharing resources, ideas and experiences.
As ACM has expanded internationally ACM-W has followed suit, establishing ACM-W Europe and ACM-W India, which work in their regions to carry out ACM-W's mission. They accomplish this through planning celebrations of women in computing, promoting the formation of ACM-W chapters, publicizing the ACM-W scholarship program, and developing additional local activities.
ACM-W Chapters Connect Women Computing Professionals Worldwide
ACM-W professional chapters offer members activities and projects that aim to improve the working and learning environments for women working in the field of computing. Members of ACM-W professional chapters also serve as mentors, participating in joint activities with faculty and students at local universities. This has proved particularly fruitful in areas that have both thriving computing companies and university programs.
The goal of ACM-W student chapters is to recruit and retain women students in undergraduate and graduate computing programs. The chapters provide a variety of activities to educate women about the opportunities in the field of computing, engage them in exciting computing activities, connect them with women leaders in the field, and encourage them to promote the field of computing to young girls.
Although the goals and objectives for all chapters are similar, the activities for each are suited to the individual institution. Activities may include inviting speakers from academia and industry to speak on their work or on the subject of women in computing, coordinating career fairs with women in computing, organizing informal gatherings of students, faculty, and industry leaders, and coordinating mentoring programs for undergraduate and graduate students.
ACM-W Celebrations of Women in Computing
The ACM-W Celebrations of Women in Computing brings to women at a local level the positive impact of the Grace Hopper Celebration of Women in Computing, the world's largest gathering of women technologists. These conferences are shorter, lower cost, and help to build community and break down isolation for both students and women in industry.
The first regional celebration was held at the Indiana Celebration of Women in Computing in 2004 and in the past year alone, celebrations were held in cities across the U.S. and in India, Cuba, the United Arab Emirates and more. Each celebration is unique, but common activities include poster sessions, technical presentations, career fairs, and industry and graduate school panels.
ACM-W supports the creation of new celebrations and provides fundraising and conference services support to these conferences.
ACM-W Provides Scholarships for Attendance at Research Conferences
As a means to encourage students to continue their education, ACM-W provides support for women undergraduate and graduate students in computer science and related programs to attend research conferences. ACM-W scholarships are divided between those of up to $600 for intra-continental conference travel and scholarships of up to $1200 for intercontinental travel. Scholarship applications are evaluated in six groups each year in order to distribute awards across a range of conferences.
ACM-W encourages the student's home department to match the scholarship award and recognize the student's achievement locally within their department. In addition, if the award is for attendance at one of several ACM special interest group conferences, the SIG will provide complementary conference registration and a mentor during the conference. The number of free registrations available varies from SIG to SIG.
Join ACM-W Today!
If you think it is important to recruit and retain as many women as possible in the computing field, you should join ACM-W! Together, we will help celebrate, inform and support women in computing. To join contact ACM Member Services at acmhelp@acm.org. It's free!
ACM-W Europe (ACM-WE) supports, celebrates, and advocates internationally for the full engagement of women in all aspects of the computing field, as well as advancing the contributions of technical women. Among its goals are promoting the image of computing among women; promoting awareness of career options; and establishing partnerships with similar existing organizations in Europe.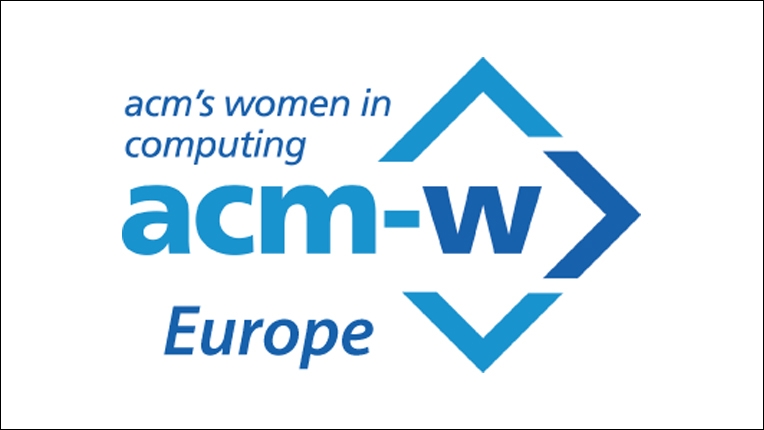 ACM-W India (ACM-WI) focuses on the empowerment of women in computing in India. It aims to provide social and professional support for women in computing, facilitating their technical growth by organizing invited lectures, seminars, workshops and informal meetings, and other activities. It also seeks to promote computer literacy, particularly in rural India.