In accordance with ACM Bylaw 6, the following SIGs will hold elections in 2016: SIGAI, SIGCSE, SIGDOC, ACM SIGGRAPH, SIGHPC, SIGIR, SIGLOG, and SIGSIM.
ACM Policy and Procedures require that those SIGs holding elections notify their membership of candidates for elected offices. Below is a list of SIGs that have submitted their slate of candidates. Additional information will appear in the February or March issue of MemberNet.
In accordance with the SIG Bylaws, additional candidates may be placed on the ballot by petition. All candidates must be Professional members of ACM, as well as members of the SIG. Anyone interested in petitioning must inform ACM Headquarters (Pat Ryan, ACM, 2 Penn Plaza, Suite 701, NY, NY 10121; ryan_p@acm.org) and the SIG Viability Advisor (Will Tracz, will.tracz@acm.org) of their intent to petition by 15th March. Petitions must be submitted to ACM Headquarters for verification by 31 March 2016.
SIGAI
Chair
Sven Koenig
Kiri Wagstaff
Vice-Chair
Secretary-Treasurer
Maria Theresa Earle
Rosemary Paradis
---
SIGCSE
Chair
Vice-Chair
Secretary
Alison Clear
Sue C. Fitzgerald
Treasurer
Adrienne Decker
John P. Dougherty
At-Large Member
Elizabeth (Liz) S. Adams
Dennis Bouvier
Michelle Craig
Cecily Heiner
Shelly (Rachelle) Heller
Jeffrey Miller
Briana B. Morrison
RoxAnn Stalvey
Mark Allen Weiss
Timothy Yuen
---
SIGDOC
Chair
Claire Lauer
Douglas Walls
Vice-Chair
Carlos Evia
Kirk St.Amant
Jason Swarts
Secretary-Treasurer
Elizabeth Keller
Kristen Moore
---
ACM SIGGRAPH
Director-at-Large
Tomasz Bednarz
Carolina Cruz-Neira
Mark Elendt
Alyn Rockwood
Wenping Wang
---
SIGHPC
Chair (Running unopposed)
Vice-Chair
John West
James Kenneth Cliburn, Jr.
Treasurer
Rajeev Thakur
Wilfred Pinfold
Member-at-Large
Raghunath Raja Chandrasekar
Anne Fitzpatrick
Torsten Hoefler
Suzanne K. McIntosh
Michela Taufer
---
SIGIR
Chair (Running unopposed)
Vice-Chair
Jaap Kamps
Vanessa Murdock
Tetsuya Sakai
Secretary
Falk Scholer
Ryen W. White
Emine Yilmaz
Treasurer
Krisztian Balog
Ben Carterette
Claudia Hauff
---
SIGLOG
Chair
Frank de Boer
Prakash Panangaden
Simona Ronchi Della Rocca
Aravinda Prasad Sistla
Vice-Chair
Véronique Cortier
Martin Hofmann
Luke Ong
Leszek Pacholski
Frank Pfenning
Secretary
Zakaria Chihani
Elaine Pimentel
Alexandra Silva
Treasurer
Amy Felty
Vivek Nigam
R. Ramanujam
Natarajan Shankar
---
SIGSIM
Chair (running unopposed)
Vice-Chair
George Riley
Andreas Tolk
Secretary-Treasurer
Denis Gracanin
Kara A. Olson
The ACM Conference on Computer-Supported Cooperative Work and Social Computing is the premier venue for presenting research in the design and use of technologies that affect groups, organizations, communities, and networks. Keynote speakers are Google Data Editor Simon Rogers and Instagram Co-founder Mike Krieger.
Publish Your Work
Publishing your work with ACM is easier than ever. Find the most appropriate venues for your research. ACM's prestigious conferences and journals are seeking top-quality papers in all areas of computing and IT.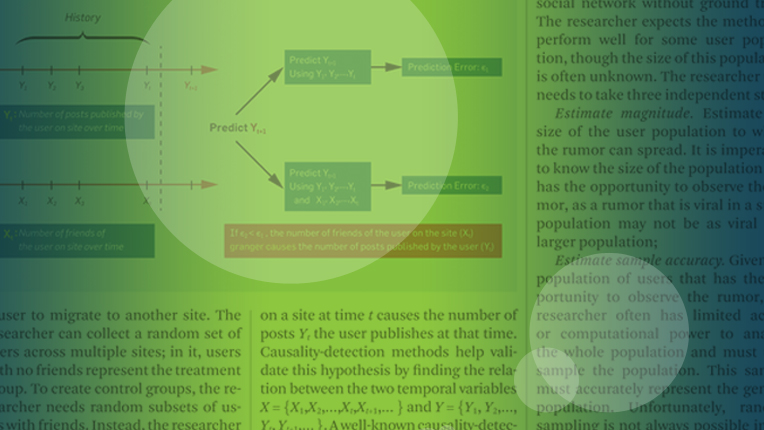 SIGCSE 2016, Mar. 2–5, Memphis, Tennessee
The SIGCSE Technical Symposium addresses problems common among educators working to develop, implement and/or evaluate computing programs, curricula, and courses. Scheduled keynote speakers are John Sweller, Professor Emeritus at the University of New South Wales, and Karen Lee Ashcraft, an educational psychologist at the University of Colorado Boulder.